Hi,
My name is Nitin Kori and I am raising funds for my medical expenses. I am suffering from Myelodysplastic Syndrome (MDS, Preleukemia, myelodysplasia) for the last 4 months, It is a group of malignant blood disorders in which the bone marrow fails to produce healthy blood cells, Every month required Blood Transfusion It is a type of Blood Cancer.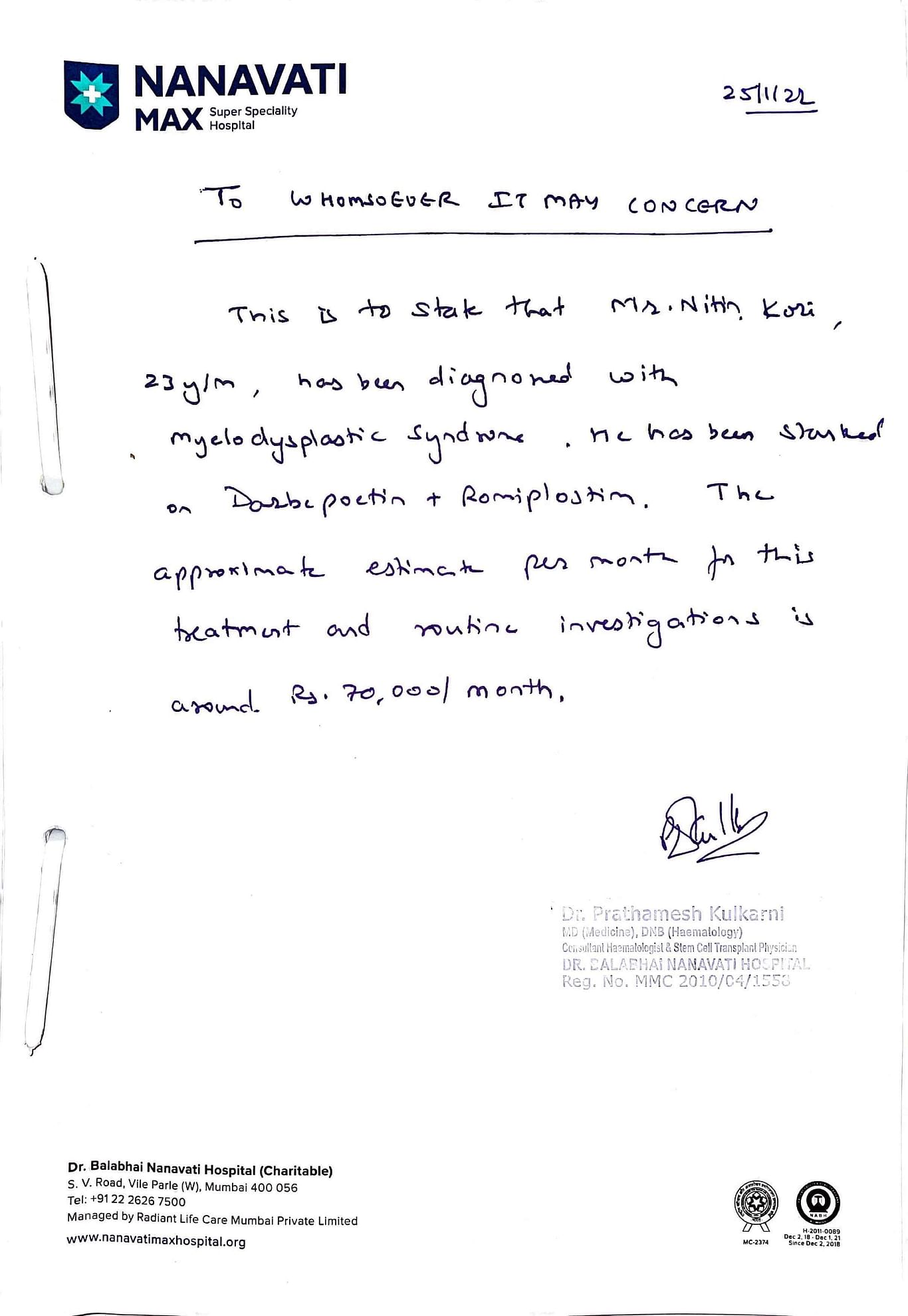 We have done all we can to collect the total amount required for the treatment but Rs.500000 more is required to pay for all the medical expenses.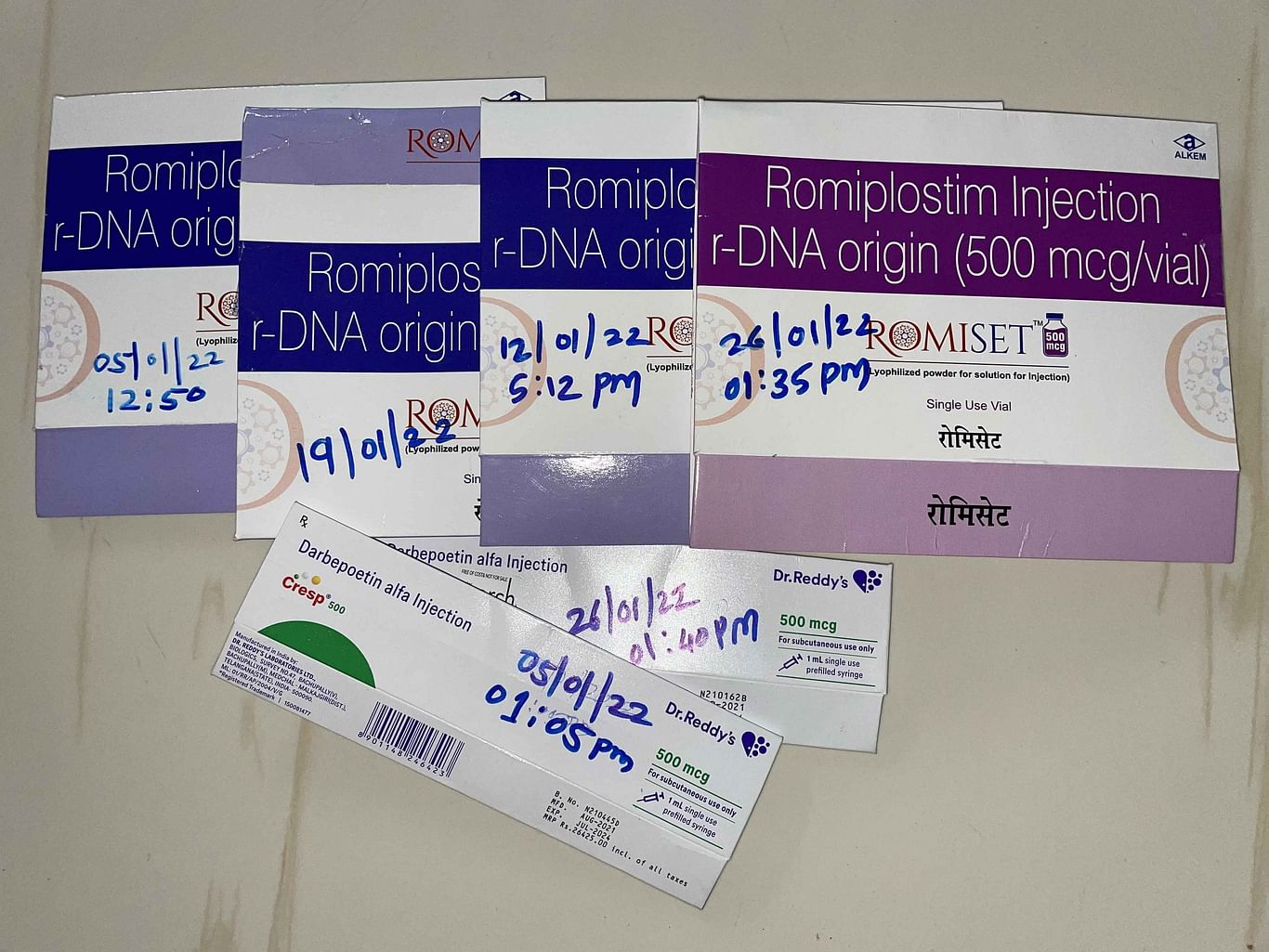 As the amount required is huge, I request you to kindly contribute to my treatment and help me during this time of need. Each contribution is important!

Please help me raise this amount by clicking on the donate button and sharing this page with your friends and family.
I am grateful for your help and wishes.
Thank you.
Transfer directly to the Bank account of this Fundraiser.
Only INR transfers are allowed.
Virtual A/C No:6999413500575703
Virtual A/C Name: Nitin Rambaran Kori-Ketto
A/C Type:CurrentIFSC: YESB0CMSNOC(The digit after B is Zero and the letter after N is O for orange)